Book Recommendation: The Crow Trap by Ann Cleeves
The Crow Trap (1999) is the first novel in the Vera Stanhope Mystery series by the international award winning English author Ann Cleeves. I enjoyed this novel and recommend it for your reading list. Click on the links to learn more about the author and her many books.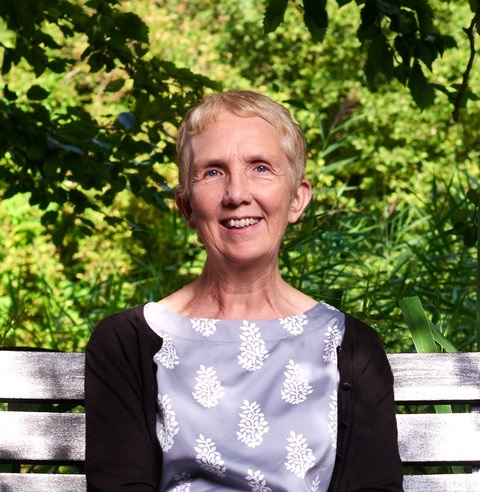 Ann's books have been translated into twenty languages. She's a bestseller in Scandinavia and Germany. Her novels sell widely and to critical acclaim in the United States. Raven Black was shortlisted for the Martin Beck award for best translated crime novel in Sweden in 2007. It has been adapted for radio in Germany - and in the UK where it was a Radio Times pick of the day when it was first broadcast Radio adaptations of Raven Black and White Nights have both been repeated. Ten series of Vera, the ITV adaptation starring Brenda Blethyn, have been shown in the UK and worldwide, and it has been announced that series eleven begins filming in April 2020; there have also been five series of Shetland, based on the characters and settings of her Shetland novels, and another two have been confirmed.
In the autumn of 2016, Ann celebrated the publication of 30 books in 30 years. Her latest book is The Long Call, the first in a new series set in North Devon.
Goodreads Review of The Crow Trap
Three very different women come together to complete an environmental survey. Three women who, in some way or another, know the meaning of betrayal....For team leader Rachael Lambert the project is the perfect opportunity to rebuild her confidence after a double-betrayal by her lover and boss, Peter Kemp. Botanist Anne Preece, on the other hand, sees it as a chance to indulge in a little deception of her own. And then there is Grace Fulwell, a strange, uncommunicative young woman with plenty of her own secrets to hide...
When Rachael arrives at the cottage, however, she is horrified to discover the body of her friend Bella Furness. Bella, it appears, has committed suicide--a verdict Rachael finds impossible to accept.
Only when the next death occurs does a fourth woman enter the picture--the unconventional Detective Inspector Vera Stanhope, who must piece together the truth from these women's tangled lives...
Coneflower Seed Head, Kentlands Photowalk, Gaithersburg, Maryland USA IMG_2232
Canon PowerShot G11 Camera
Photograph by Roy Kelley
Roy and Dolores Kelley Photographs
Roy and Dolores Kelley Photographs
Roy Kelley and Associates
Roy Kelley, Associate Broker
Realty Group Referrals (Retired from RE/MAX Realty Group)
6 Montgomery Village Ave., Suite 200
Gaithersburg, MD 20879
Main Office:  301-258-7757 (You will not reach me at this number)
Send an email message if you need my phone numbers. I will be happy to recommend a real estate professional if you are moving to the area.