Book Recommendation: Long Range by C. J. Box
Long Range (2020) is the latest novel and book number twenty in the series featuring Wyoming Game Warden Joe Pickett by The New York Times bestselling American author C. J. Box. Dolores and I have read all of the books by C. J. Box and recommend them for your reading list. Click on the links to learn more about the author and his books.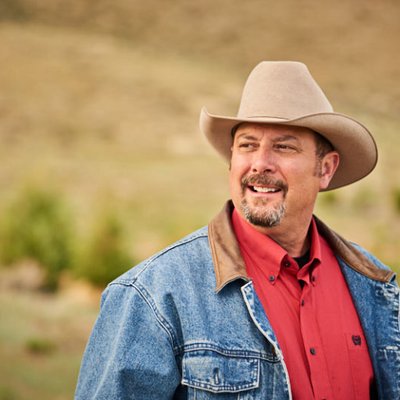 C. J. Box is the #1 New York Times bestselling author of twenty-seven novels including the Joe Pickett series.
He won the Edgar Alan Poe Award for Best Novel (Blue Heaven, 2009) as well as the Anthony Award, Prix Calibre 38 (France), the Macavity Award, the Gumshoe Award, two Barry Awards, and the 2010 Mountains & Plains Independent Booksellers Association Award for fiction.  He was awarded the 2016 Western Heritage Award for Literature by the National Cowboy Museum and the Spur Award from Western Writers of America for Best Contemporary Novel. The novels have been translated into 30 languages and over ten million copies of his books have been sold in the U.S. and abroad. He's an Executive Producer on ABC's The Big Sky which is based on his Cassie Dewell novels starting with The Highway.
The Joe Pickett Novels: Open Season (2001), Savage Run (2002), Winterkill (2003), Trophy Hunt (2004), Out of Range (2005), In Plain Sight (2006), Free Fire (2007), Blood Trail (2008), Below Zero (2009), Nowhere to Run (2010), Cold Wind (2011), Force of Nature (2012), Breaking Point (2013), Stone Cold(2014), Endangered (2015), Off The Grid (2016), Vicious Circle (2017), The Disappeared (2018), Wolf Pack (2019), Long Range (2020).
The Stand Alone Novels: Blue Heaven (2008), Three Weeks to Say Goodbye (2009), Back of Beyond(2011), The Highway (2013), Badlands (2015), Paradise Valley (2017), The Bitterroots (2019).
Short Stories: Shots Fired: Stories From Joe Pickett Country (2014).
Goodreads Review of Long Range
#1 New York Times bestseller C.J. Box returns with a blazing new Joe Pickett novel, in which the Wyoming game warden must investigate a murder that happens on his turf--a murder committed from a confoundingly long distance.

The wife of a prominent local judge is shot and killed on Wyoming game warden Joe Pickett's turf. But as Joe investigates, all signs point to the shot having been taken from an impossibly long distance. Joe has seen a lot in his time as warden, but he's never seen a killing like this. How could the shooting have been arranged? And who else is in the cross hairs?

At the same time--just as he's adjusting to the arrival of a new baby, his first child--Joe's best friend Nate Romanowski is attempting to decipher a startling grizzly attack in the area.

Beset by threats both man-made and natural, the two men must go to great lengths to figure out how to keep their loved ones safe.
Dahlia, Clearview Louise, National Capital Dahlia Society Show,
Brookside Gardens, Wheaton, Maryland USA IMG 3094
Canon PowerShot G11 Camera
Photograph by Roy Kelley
Roy and Dolores Kelley Photographs 
Roy and Dolores Kelley Photographs
Roy Kelley and Associates
Roy Kelley, Associate Broker
Realty Group Referrals (Retired from RE/MAX Realty Group)
6 Montgomery Village Ave., Suite 200
Gaithersburg, MD 20879
Main Office:  301-258-7757 (You will not reach me at this number)
Send an email message if you need my phone numbers. I will be happy to recommend a real estate professional if you are moving to the area.