Sierra Nevada Ruthless Rye IPA
Chef Dolores and I have been sampling several of the beers from Sierra Nevada Brewing Co. Both of us really like their Ruthless Rye IPA. This is an easy selection to recommend. Drink responsibly. 6.6% Alc. by Vol.
Rugged and resilient, rye has been a staple grain for ages and its spicy black pepper-like flavor has been prized by distillers and brewers for centuries. Rye thrives in the harshest conditions and comes to life in Ruthless, a rugged IPA with fruity, citrus and herbal hop notes countered by the dry spiciness of the rye. Holding a steadfast balance between contrasting malt and hop character, Ruthless is bold enough to inspire even the most brazen hop head to bear down and embrace the flavor.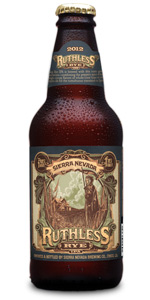 Winter Photowalk, Kentlands, Gaithersburg, Maryland USA
Canon PowerShot G11 Camera
Photograph by Roy Kelley
Roy and Dolores Kelley Photographs
Roy and Dolores Kelley Photographs
Roy Kelley and Associates
Roy Kelley, Associate Broker
Realty Group Referrals (Retired from RE/MAX Realty Group)
6 Montgomery Village Ave., Suite 200
Gaithersburg, MD 20879
Main Office:  301-258-7757 (You will not reach me at this number)
Send an email message if you need my phone numbers. I will be happy to recommend a real estate professional if you are moving to the area.