Children of the Dream at The Music Center at Strathmore
Montgomery County celebrates Martin Luther King Jr.'s life through dramatic readings musical and dance performances in a special tribute beginning at 4 p.m. on Monday, Jan. 20.  The event will be hosted by  Co-anchor of Fox 5 Morning and Good Day DC Wisdom Martin and his son.
This is Montgomery County, Maryland announcement.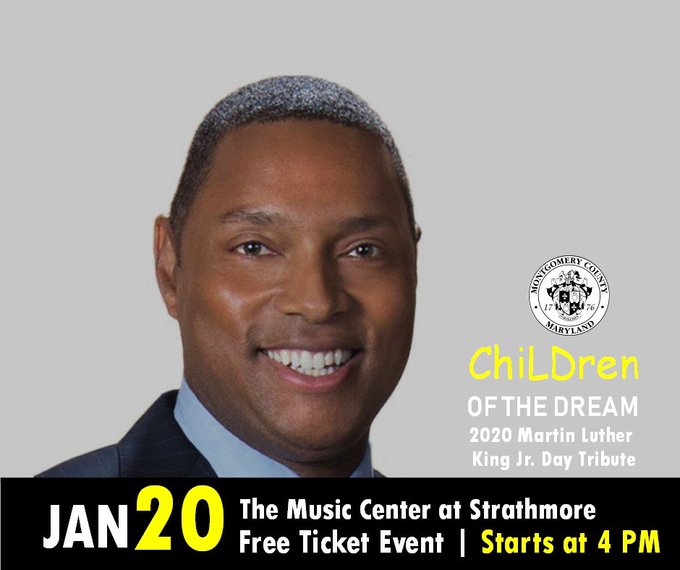 Roy and Dolores Kelley Photographs
Roy Kelley and Associates
Roy Kelley, Associate Broker
Realty Group Referrals (Retired from RE/MAX Realty Group)
6 Montgomery Village Ave., Suite 200
Gaithersburg, MD 20879
Main Office:  301-258-7757 (You will not reach me at this number)
Send an email message if you need my phone numbers. I will be happy to recommend a real estate professional if you are moving to the area.