Book Recommendation: Ghost Fire by Wilbur Smith with Tom Harper
Ghost Fire (2019) is book number 18 of the historical fiction Courtney Series by The New York Times bestselling British author Wilbur Smith with Tom Harper. Dolores and I enjoyed this novel and recommend it and this series for your reading list. Click on the links to learn more about the author and his many books.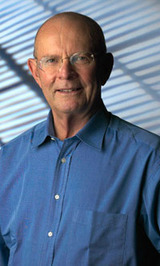 Wilbur Smith is the bestselling author of many novels, each meticulously researched on his numerous expeditions worldwide. His bestselling Courtney series includes Assegai, The Sound of Thunder, Birds of Prey, Monsoon, and Blue Horizon. His other books include Those in Peril, River God, Warlock, The Seventh Scroll, and The Sunbird. His books are now translated into twenty-six languages and have sold over 120 million copies. Smith was born to a British family in Northern Rhodesia, now Zambia, in Central Africa, and attended Rhodes University in South Africa. He has homes in Cape Town, London, Switzerland and Malta.
Goodreads Review of Ghost Fire
1754. Inseparable since birth and growing up in India, Theo and Connie Courtney are torn apart by the tragic death of their parents.

Theo, wracked with guilt, strikes a solitary path through life. Haunted by the spirits of lovers and family members, he is determined to atone for his mistakes. He seeks salvation in combat and conflict, joining the British in the war against the French and Indian army.

Believing herself abandoned by her brother, and abused and brutalised by a series of corrupt guardians, Connie vows never to let any man own her. Instead, she uses her beauty to manipulate her way to France, where she is welcomed into high society. But Connie once again finds herself at the mercy of vicious men, whose appetite for war and glory lead her to the frontlines of the French battlefield in North America.

As the siblings find their destinies converging once more, they realise that the vengeance and redemption they both desperately seek could cost them their lives . . .

An epic story of tragedy, loss, betrayal and courage that brings the reader deep into the seething heart of the French Indian War.
Lily, Kentlands Photowalk, Gaithersburg, Maryland USA IMG 8542
Canon PowerShot G11 Camera
Photograph by Roy Kelley
Roy and Dolores Kelley Photographs
Roy and Dolores Kelley Photographs
Roy Kelley and Associates
Roy Kelley, Associate Broker
Realty Group Referrals (Retired from RE/MAX Realty Group)
6 Montgomery Village Ave., Suite 200
Gaithersburg, MD 20879
Main Office:  301-258-7757 (You will not reach me at this number)
Send an email message if you need my phone numbers. I will be happy to recommend a real estate professional if you are moving to the area.