Book Recommendation: Madame Fourcade's Secret War by Lynne Olson
Madame Fourcade's Secret War (2019) is the biography of a daring young woman who led France's largest spy network during World War II by The New York Times bestselling American author and Washington, DC resident Lynne Olson. This is a very interesting book and I recommend it for your reading list. Click on the links to learn more about the author and her books.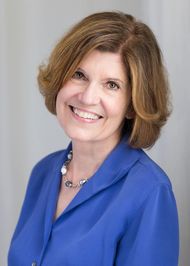 Lynne Olson is a New York Times bestselling author of eight books of history, most of which deal in some way with World War II and Britain's crucial role in that conflict. er U.S. Secretary of State Madeleine Albight has called Olson "our era's foremost chronicler of World War II politics and diplomacy."
Born in Hawaii, Olson graduated magna cum laude from the University of Arizona. Before becoming a full-time author, she worked as a journalist for ten years, first with the Associated Press as a national feature writer in New York, a foreign correspondent in AP's Moscow bureau, and a political reporter in Washington. She left the AP to join the Washington bureau of the Baltimore Sun, where she covered national politics and eventually the White House.
Goodreads Review of Madame Fourcade's Secret War
The dramatic true story of Marie-Madeleine Fourcade--codename Hedgehog--the woman who headed the largest spy network in occupied France during World War II, from the New York Times bestselling author of Citizens of London and Those Angry Days.

In 1941, a thirty-one-year-old Frenchwoman born to privilege and known for her beauty and glamour became the leader of a vast Resistance organization--the only woman to hold such a role. Brave, independent, and a lifelong rebel against her country's conservative, patriarchal society, Marie-Madeleine Fourcade was temperamentally made for the job. Her group's name was Alliance, but the Gestapo dubbed it Noah's Ark because its agents used the names of animals as their aliases. Marie-Madeleine's codename was Hedgehog.

No other French spy network lasted as long or supplied as much crucial intelligence as Alliance--and as a result, the Gestapo pursued them relentlessly, capturing, torturing, and executing hundreds of its three thousand agents, including her own lover and many of her key spies. Fourcade had to move her headquarters every week, constantly changing her hair color, clothing, and identity, yet was still imprisoned twice by the Nazis. Both times she managed to escape, once by stripping naked and forcing her thin body through the bars of her cell. The mother of two young children, Marie-Madeleine hardly saw them during the war, so entirely engaged was she in her spy network, preferring they live far from her and out of harm's way. 

In Madame Fourcade's Secret War, Lynne Olson tells the tense, fascinating story of Fourcade and Alliance against the background of the developing war that split France in two and forced its citizens to live side by side with their hated German occupiers.
Peonies, Kentlands Photowalk, Gaithersburg, Maryland USA
Canon PowerShot G11 Camera
Photograph by Roy Kelley 
Roy and Dolores Kelley Photographs
Roy and Dolores Kelley Photographs
Roy Kelley and Associates
Roy Kelley, Associate Broker
Realty Group Referrals (Retired from RE/MAX Realty Group)
6 Montgomery Village Ave., Suite 200
Gaithersburg, MD 20879
Main Office:  301-258-7757 (You will not reach me at this number)
Send an email message if you need my phone numbers. I will be happy to recommend a real estate professional if you are moving to the area.