Book Recommendation: Last to Die by James Grippando
Last to Die (2003) is novel number three in the series of crime thrillers featuring attorney Jack Swyteck by The New York Times best selling American author and lawyer James Grippando. This is one of the many books that have been in our bookcase a long time before being read. This is an excellent book and Dolores and I recommend it for your reading list.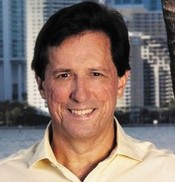 Goodreads Review of Last to Die
"In an exciting new series that critics have called "John Grisham meets Robert Ludlum," Miami criminal defense lawyer Jack Swyteck faces his biggest challenge yet.

Tatum Knight is a former contract killer. Ruthless. Conniving. And he's Jack's newest client. Tatum is the older brother of Jack's best friend, Theo. Theo himself spent time on death row until Jack found the evidence to prove him innocent. Jack isn't so sure about Tatum.

A gorgeous young woman has been shot dead in her Mercedes on a Miami street. Tatum denies that he had anything to do with it, but he admits to Jack that he did meet with her in Theo's bar, where she tried to hire him.

Sally Fenning was worth forty-eight million dollars when she died. Money had never made her happy, so she left it all to her enemies—left it for them to fight over, that is. She named six heirs in her will, but there's a catch: No one gets a penny until all but one of the heirs are dead. It's survival of the greediest.

Quickly the lawyers gear up for a bitter legal battle, but Jack braces himself for much worse. He alone knows that heir number six—Tatum Knight—is a professional killer. As the heirs begin to fall, Jack and his unforgettable sidekick, Theo, are in a race against time to discover if Tatum is behind all the killing. Or is someone even more frightening, more dangerous, the odds-on favorite to be the last to die?

From the harrowing first scene through its shocking climax, Last to Die delivers nonstop action and chilling suspense that fans around the world have come to expect from bestselling author James Grippando."
Chrysanthemum Festival, Longwood Gardens, Kennett Square PA USA IMG 6791
Canon PowerShot G11 Camera
Photograph by Roy Kelley
Roy and Dolores Kelley Photographs 
Roy and Dolores Kelley Photographs
Roy Kelley and Associates
Roy Kelley, Associate Broker
Realty Group Referrals (Retired from RE/MAX Realty Group)
6 Montgomery Village Ave., Suite 200
Gaithersburg, MD 20879
Main Office:  301-258-7757 (You will not reach me at this number)
Send an email message if you need my phone numbers. I will be happy to recommend a real estate professional if you are moving to the area.