Book Recommendation: The Tattooist of Auschwitz by Heather Morris
The Tattooist of Auschwitz (2018) is a compelling work of historical fiction by New Zealand native and Australian resident, screenwriter and author Heather Morris. I read this book in one day and highly recommend it for your reading list. Click on the links to learn more about the author and this debut novel.
"I am a Native of New Zealand now resident in Australia, working in a large public hospital in Melbourne. For several years I studied and wrote screenplays, one of which was optioned by an academy award winning Screenwriter in the U.S. In 2003, I was introduced to an elderly gentleman "who might just have a story worth telling". The day I met Lale Sokolov changed my life, as our friendship grew and he embarked on a journey of self scrutiny, entrusting the inner most details of his life during the Holocaust. I originally wrote Lale's story as a screenplay - which ranked high in international competitions - before reshaping it into my debut novel, The Tattooist of Auschwitz." - Heather Morris
Goodreads Review of The Tattooist of Auschwitz
"In April 1942, Lale Sokolov, a Slovakian Jew, is forcibly transported to the concentration camps at Auschwitz-Birkenau. When his captors discover that he speaks several languages, he is put to work as a Tätowierer (the German word for tattooist), tasked with permanently marking his fellow prisoners.

Imprisoned for more than two and a half years, Lale witnesses horrific atrocities and barbarism—but also incredible acts of bravery and compassion. Risking his own life, he uses his privileged position to exchange jewels and money from murdered Jews for food to keep his fellow prisoners alive.

One day in July 1942, Lale, prisoner 32407, comforts a trembling young woman waiting in line to have the number 34902 tattooed onto her arm. Her name is Gita, and in that first encounter, Lale vows to somehow survive the camp and marry her.

A vivid, harrowing, and ultimately hopeful re-creation of Lale Sokolov's experiences as the man who tattooed the arms of thousands of prisoners with what would become one of the most potent symbols of the Holocaust, The Tattooist of Auschwitz is also a testament to the endurance of love and humanity under the darkest possible conditions."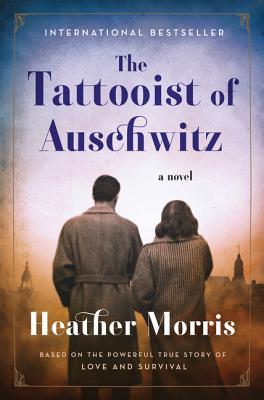 Chrysanthemum Festival, Longwood Gardens, Kennett Square PA USA IMG 6809
Canon PowerShot G11 Camera
Photograph by Roy Kelley
Roy and Dolores Kelley Photographs
Roy and Dolores Kelley Photographs
Roy Kelley and Associates
Roy Kelley, Associate Broker
Realty Group Referrals (Retired from RE/MAX Realty Group)
6 Montgomery Village Ave., Suite 200
Gaithersburg, MD 20879
Main Office:  301-258-7757 (You will not reach me at this number)
Send an email message if you need my phone numbers. I will be happy to recommend a real estate professional if you are moving to the area.