Coffee with a Cop in Gaithersburg, Feb. 6, 2019
The next Coffee with a Cop event in Gaithersburg, Maryland is scheduled for Wednesday, Feburary 6, 2019 from 8:30 a.m. to 10 a.m. at McDonald's at 465 N. Frederick Avenue, Gaithersburg, MD. 
These events provide wonderful opportunities to get to know local police officers and discuss any concerns about police protection in the community.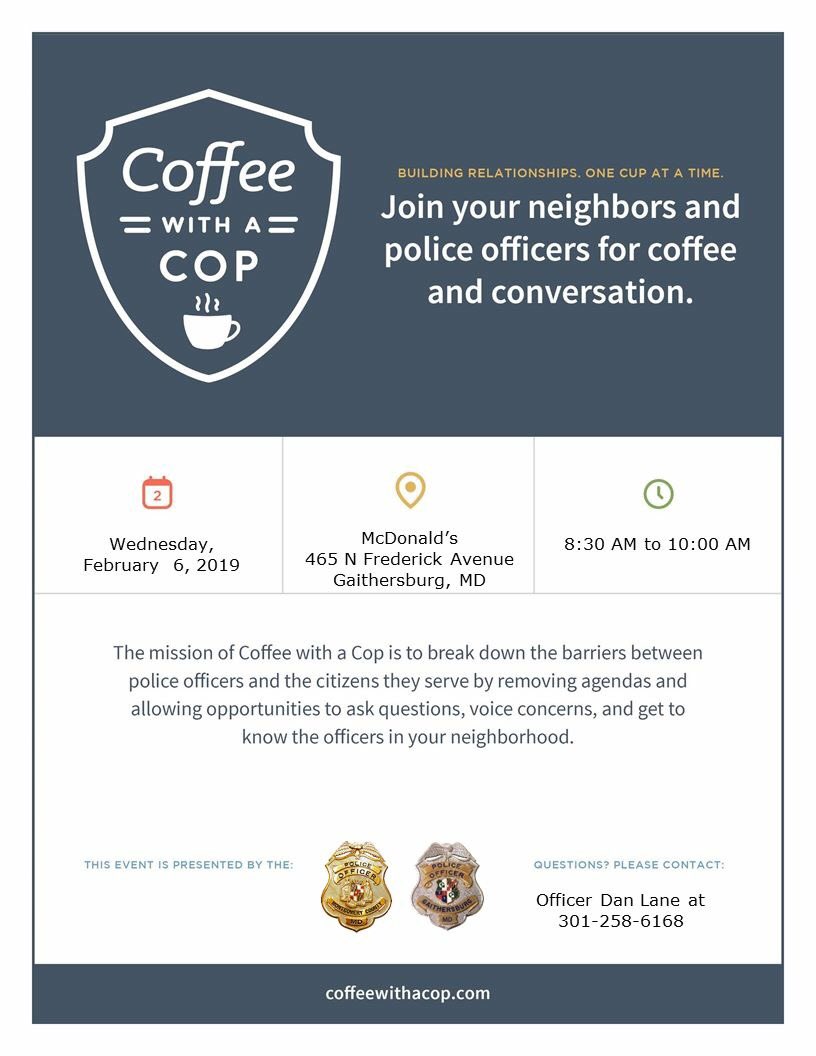 Roy and Dolores Kelley Photographs
Roy Kelley and Associates
Roy Kelley, Associate Broker
Realty Group Referrals (Retired from RE/MAX Realty Group)
6 Montgomery Village Ave., Suite 200
Gaithersburg, MD 20879
Main Office:  301-258-7757 (You will not reach me at this number)
Send an email message if you need my phone numbers. I will be happy to recommend a real estate professional if you are moving to the area.