Plan a safe way home: Don't drink and drive!
Make your 1st New Year's resolution to never drink & drive. Plan a safe way home...designated driver, car service, or WRAP's Lyft SoberRide service. Visit http://SoberRide.com  to get the full details & code for an up-to-$15 fare between 8 pm 12/31 & 4 am Jan. 1.
This is a Montgomery County, Maryland announcement.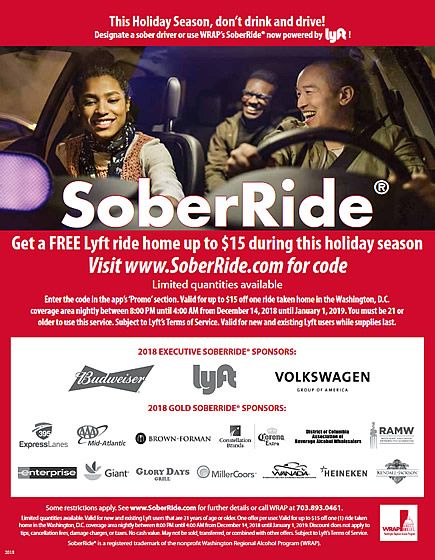 Roy and Dolores Kelley Photographs
Roy Kelley and Associates
Roy Kelley, Associate Broker
Realty Group Referrals (Retired from RE/MAX Realty Group)
6 Montgomery Village Ave., Suite 200
Gaithersburg, MD 20879
Main Office:  301-258-7757 (You will not reach me at this number)
Send an email message if you need my phone numbers. I will be happy to recommend a real estate professional if you are moving to the area.