Book Recommendation: Fear by Bob Woodward
Fear, Trump in the White House (2018) is the latest must read book by award winning author and associate editor of The Washington Post Bob Woodward. Dolores and I read this book and recommend it for your reading list.
The Washington Post Review of Fear
"With authoritative reporting honed through eight presidencies from Nixon to Obama, author Bob Woodward reveals in unprecedented detail the harrowing life inside President Donald Trump's White House and precisely how he makes decisions on major foreign and domestic policies. Woodward draws from hundreds of hours of interviews with firsthand sources, meeting notes, personal diaries, files and documents. The focus is on the explosive debates and the decision-making in the Oval Office, the Situation Room, Air Force One and the White House residence.

Fear is the most intimate portrait of a sitting president ever published during the president's first years in office."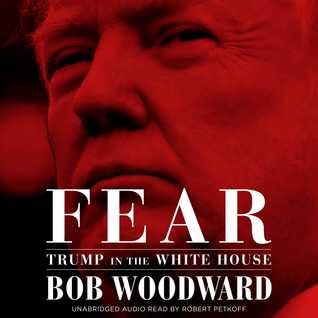 Waterlily, Longwood Gardens, Kennett Square, PA USA
Canon PowerShot G11 Camera
Photograph by Roy Kelley 
Roy and Dolores Kelley Photographs
Roy and Dolores Kelley Photographs
Roy Kelley and Associates
Roy Kelley, Associate Broker
Realty Group Referrals (Retired from RE/MAX Realty Group)
6 Montgomery Village Ave., Suite 200
Gaithersburg, MD 20879
Main Office:  301-258-7757 (You will not reach me at this number)
Send an email message if you need my phone numbers. I will be happy to recommend a real estate professional if you are moving to the area.