Book Recommendation: The Moroccan Girl by Charles Cumming
The Moroccan Girl (2019) is the latest standalone spy thriller by British author Charles Cumming. I enjoyed this fast reading novel and recommend it for your reading list. Click on the link to learn more about the author and his books.
Goodreads Review of The Moroccan Girl
"THE MOROCCAN GIRL is a standalone thriller from Charles Cumming.

Kit Carradine is the successful author of several best-selling novels. When he is approached by MI6 and asked to carry out a simple task on behalf of his country while attending a literary festival in Morocco, he jumps at the chance.

But all is not as it seems. Carradine soon finds himself on the trail of Lara Bartok, a leading figure in Resurrection, a violent revolutionary movement targeting prominent right-wing political figures around the world. Caught between competing intelligence services who want Bartok dead, Carradine faces a choice: to abandon Bartok to her fate or to risk everything trying to save her."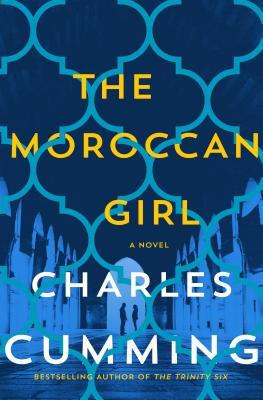 Orchid, Longwood Gardens, Kennett Square, PA USA IMG 7984
Canon PowerShot G11 Camera, f/4.5, 1/100 sec., ISO-800, 30 mm, No Flash
Photograph by Roy Kelley 
Roy and Dolores Kelley Photographs
Roy and Dolores Kelley Photographs
Roy Kelley and Associates
Roy Kelley, Associate Broker
Realty Group Referrals (Retired from RE/MAX Realty Group)
6 Montgomery Village Ave., Suite 200
Gaithersburg, MD 20879
Main Office:  301-258-7757 (You will not reach me at this number)
Send an email message if you need my phone numbers. I will be happy to recommend a real estate professional if you are moving to the area.