Book Recommendation: Use of Force by Brad Thor
Use of Force (2017) is the latest thriller and volume number16 in the series featuring covert counter terrorism operative Scot Harvath by The New York Times bestselling American author Brad Thor. Dolores and I recommend this book and this series for your reading list. Click on the links to learn more about the author and his books.
Goodreads Review of Use of Force
"As a storm rages across the Mediterranean Sea, a terrifying distress call is made to the Italian Coast Guard. Days later, a body washes ashore.
Identified as a high value terrorism suspect (who had disappeared three years prior), his name sends panic through the Central Intelligence Agency.
Where was he headed? What was he planning? And could he be connected to the "spectacular attack" they have been fearing all summer?
In a race against time, the CIA taps an unorthodox source to get answers: Navy SEAL turned covert counterterrorism operative, Scot Harvath.
Hired on a black contract, Harvath will provide the deniability the United States needs, while he breaks every rule along the way.
Packed with pulse-pounding action, fascinating characters, and electrifying intrigue, Brad Thor does it again and proves why he is known around-the-world as the "Master of Thrillers."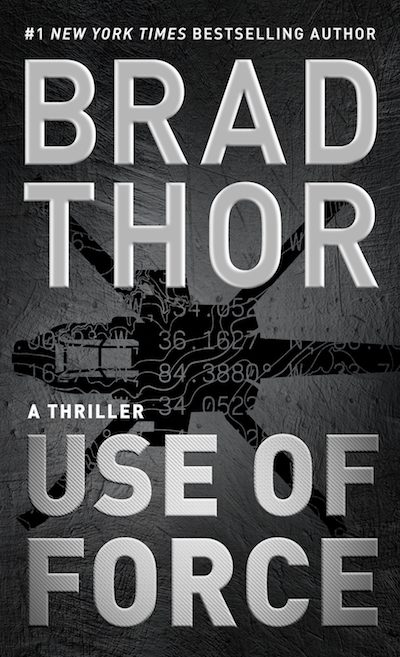 Dahlia, Kentlands Photowalk, Gaithersburg, Maryland USA IMG 0047
Canon PowerShot G11 Camera
f/3.5, 1/60 sec., ISO-80, 12 mm, no flash
Photograph by Roy Kelley 
Roy and Dolores Kelley Photographs
Roy and Dolores Kelley Photographs
Roy Kelley and Associates
Roy Kelley, Associate Broker
Realty Group Referrals (Retired from RE/MAX Realty Group)
6 Montgomery Village Ave., Suite 200
Gaithersburg, MD 20879
Main Office:  301-258-7757 (You will not reach me at this number)
Send an email message if you need my phone numbers. I will be happy to recommend a real estate professional if you are moving to the area.